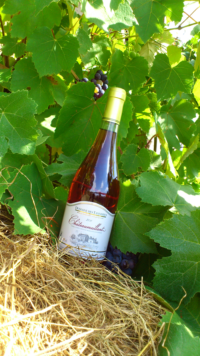 Our wines
Planted on siliceous earths between the Cher and Indre, our vineyard of Châteaumeillant AOC covers an area of 12 hectares, produces red and white wines and a famous grey wine, glory of local Berrichon.
Our rosée

Called «Vin gris» is a marvel of taste and makes our product the wealth of our land. Sweet flavor of vines peaches aromas and dress with shimmering colors will delight your guests.
Tip : Our gray is perfect to start with an aperitif, to accompany your grilled meats and desserts.
Serve ideally fresh between 5° and 8°.